Alia is a small town of the Palermo province, standing 734m a.s.l. and counting some 4,200 inhabitants. It is surrounded by a number of peaks with sites of naturalistic interest, namely Monte San Calogero, Monte Cammarata, Rocca Busambra and the neighboring Madonie Mountains. Farming and, more recently, naturalistic tourism are the town's main industries. The latter has been notably fostered thanks to the recent establishment of new facilities and infrastructures.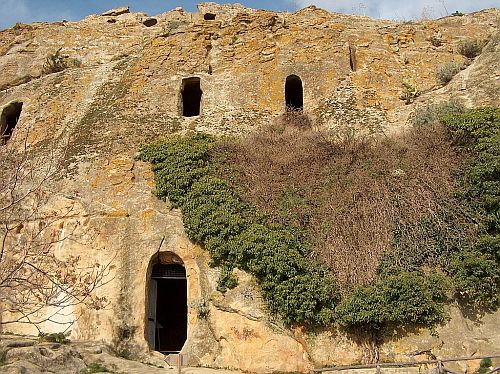 The area has been inhabited since the Roman Age, as reveal various amphoras, coins and material discovered hereabouts. Historical records also refer to a number of Arab settlements in the area that would soon grow to hamlets. The modern city developed around the most important of these, called Yale.
The city name origin is still under question. It probably derives from Latin Alia, standing for the other Yale, or linked with the neighboring fief of Lalia. This was acquired by a noble Spaniard who bestowed it upon his daughter, and successively passed onto the noble Marquis of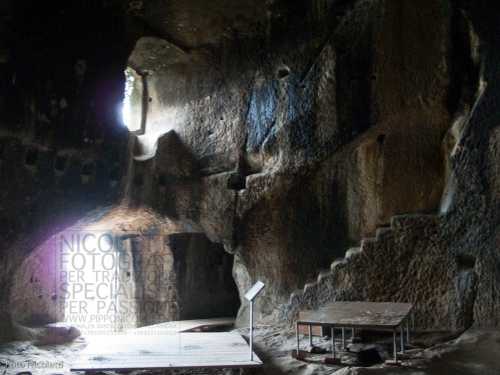 Santa Croce who was granted the privilege to populate it.
Especially renowned is the Grotte della Gulfa site, of uncertain origin, their name deriving from Arab term for room. The grottoes were carved out of the mainly limestone cliff and are divided into two levels with several rooms. At the entrance is the stable with a manger and a tholos, meaning a round room. It is certain that they were used as a burial place by the christians of the 4th century. Some rooms on the upper level are only accessible from outside.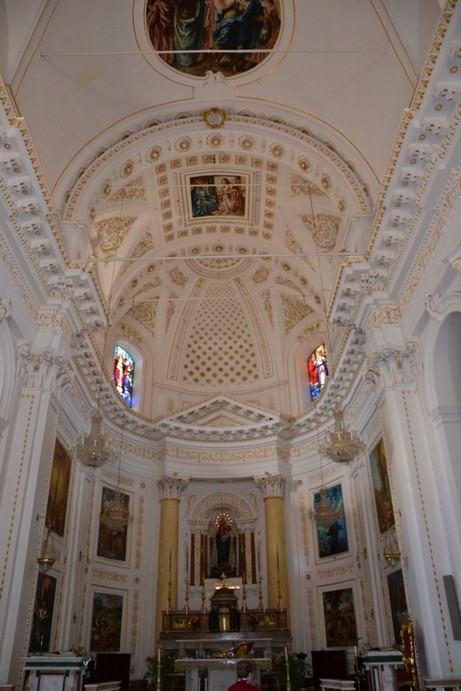 Several buildings in town are worthy of note. The Chiesa Madre is dedicated to the Madonna delle Grazie, the city patron saint. It is divided into three naves, although the two aisles were only successively added. A statue of the patron saint and some gilded stuccoes inside a chapel are especially worth-seeing. The patron saint is celebrated by an annual festival taking place on 2 July, with a procession that is much awaited by the faithful.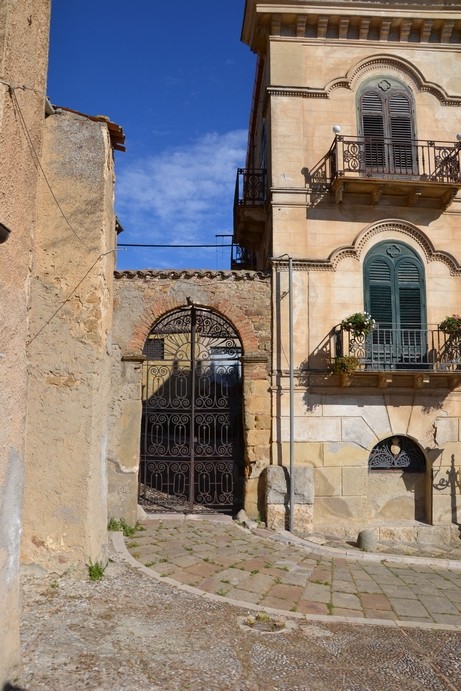 The 1600's Chiesa di Santa Rosalia is built on an octagonal plan and is ornamented with fine stuccoes, inside.
The Chiesa di Sant'Anna, built between the late-1800s and the early-1900s, built on a Greek cross, is hung with various works such as a statue representing St. Anne and another of San Francesco di Paola, and a painting depicting the Holy Family.
A number of secular buildings deserve a mention such as Palazzo dei Veterinari, owned by the Guccione family, Palazzo Guccione, erected on the ruins of a castle belonged to the Marquis of Santa Croce, interesting for its domed grotto in the courtyard and the façade.
Finally, there is the Zolfara, a spring of sulphurous water being an interesting tourist attraction.