Caltabellotta, counting some 5,200 inhabitants, is located in the province of Agrigento. It has devolped amidst a mountainous area where the Castello Mount, with its 950m, is the tallest.
Rich in water and fertile soils, the site was extremely suitable for human settlement since Antiquity. Numerous archaeological relics scattered across the area apparently attest to prehistoric settlements. The city saw the Arab domination, who named it Kal'atal-ballut, standing for Oaks' Rock. In 1302, it witnessed a fundamental event for Sicily's history. There, in fact, Anjou and Aragonese signed the treaty of peace that put an end to the Sicilian Vespers war started in 1282.
Successively, Caltabellotta was ruled by some aristocratic families such as the Peraltas and the Alvarez de Toledo.
Much renowned is the Eremo di San Pellegrino, consisting of two sanctuaries carved into the rock. According to tradition, the Bishop Saint freed the town from an evil dragon to whom a child had to be sacrificed daily. The hermitage, nestled atop a plateau, comprises a small church dating from the 1600s.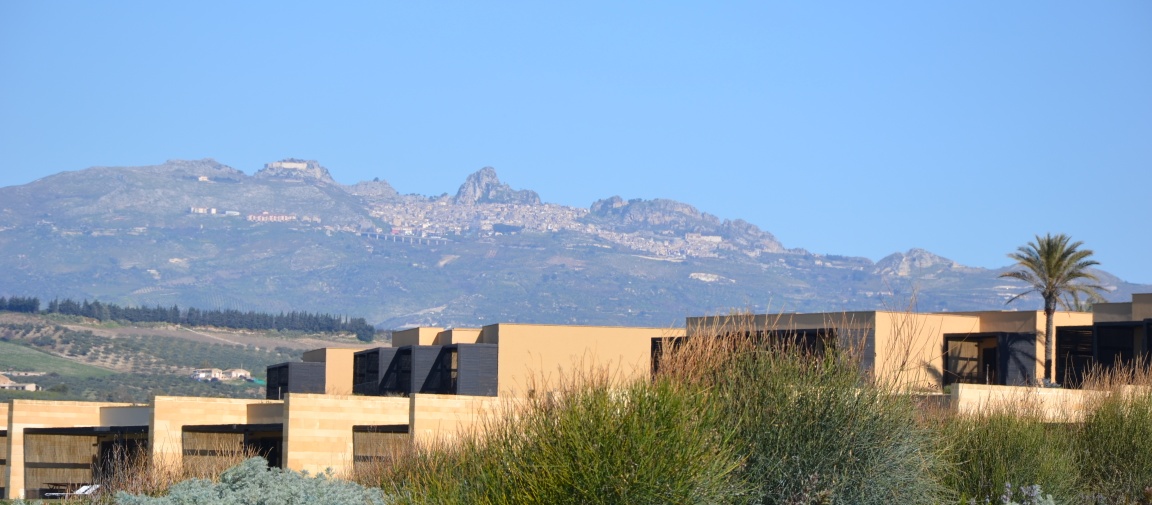 The tour of the town starts with the Mother Church built at the behest of noble Norman Roger and refurbished sometime in the 13th century. Several precious works, albeit highly damaged, are preserved on its inside, such as a statue of the Madonna della Catena. The churches of the Carmine, of S. Maria della Pietà, partly carved into the rock, and of the Saviour are also worth-visiting. The tour includes the Castelvecchio, a fortification of unknown origin and, in the area of the Castello Mount, the remnants of a tower belonged to a Norman castle, where visitors can enjoy a breath-taking view of the territory and of the African Sea, in the distance.